A tool to

beautify

your

code

screenshots

Instantly manage your code snippets, make them beautiful to read and share them to everyone.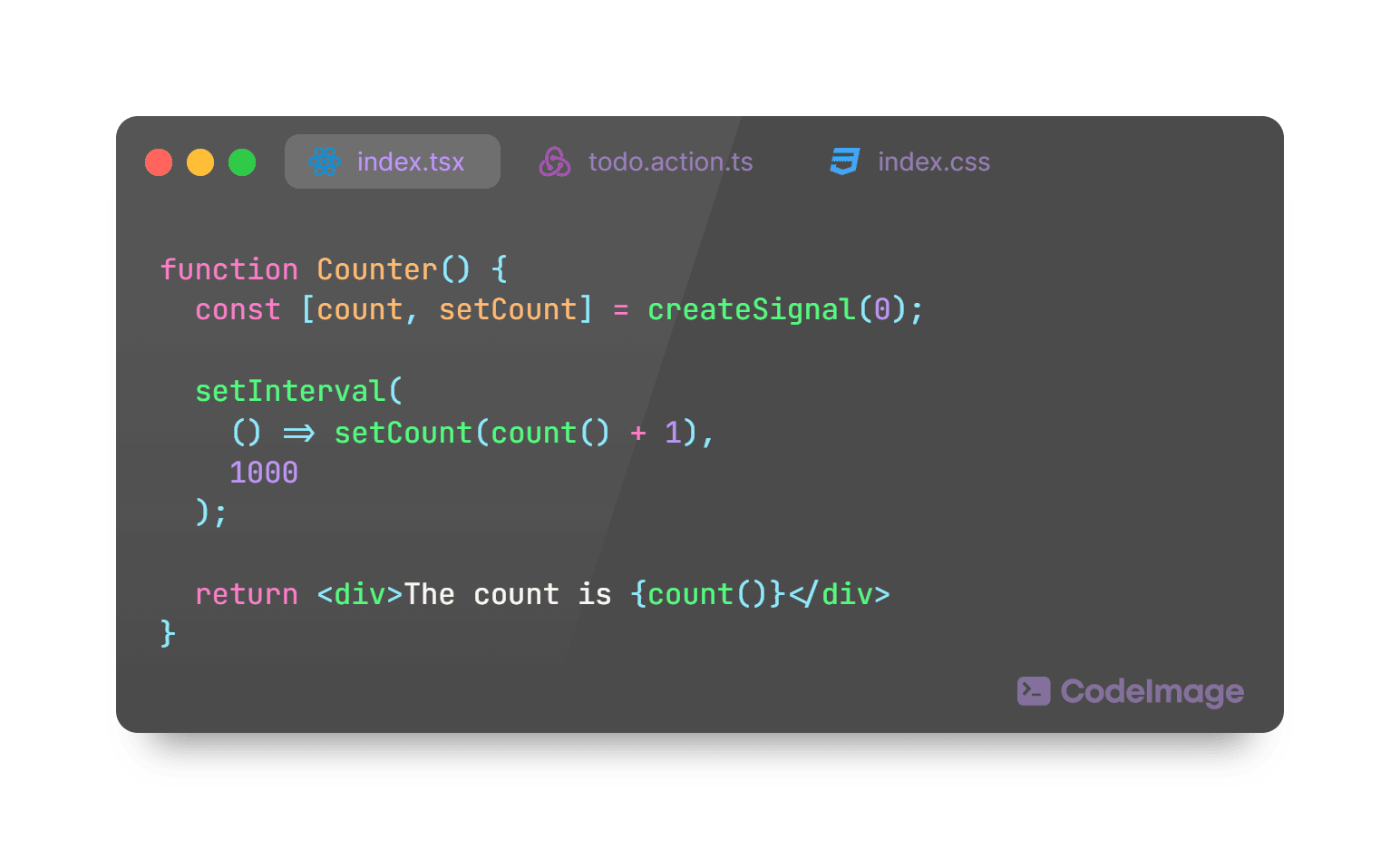 Add your code
Once you've got all of your code into CodeImage, you can customize your snippet.
Beautify it
Customize your snippet by changing syntax theme, colors, window theme and more...
Share to everyone
Once ready, you can share and embed your snippet everywhere.
codeimageapp
@codeimageapp
Do you know that SolidJS doesn't use Virtual Dom?
Keep scrolling to continue
Store your snippets
You want to keep track of your snippets, and have a safe place to save them.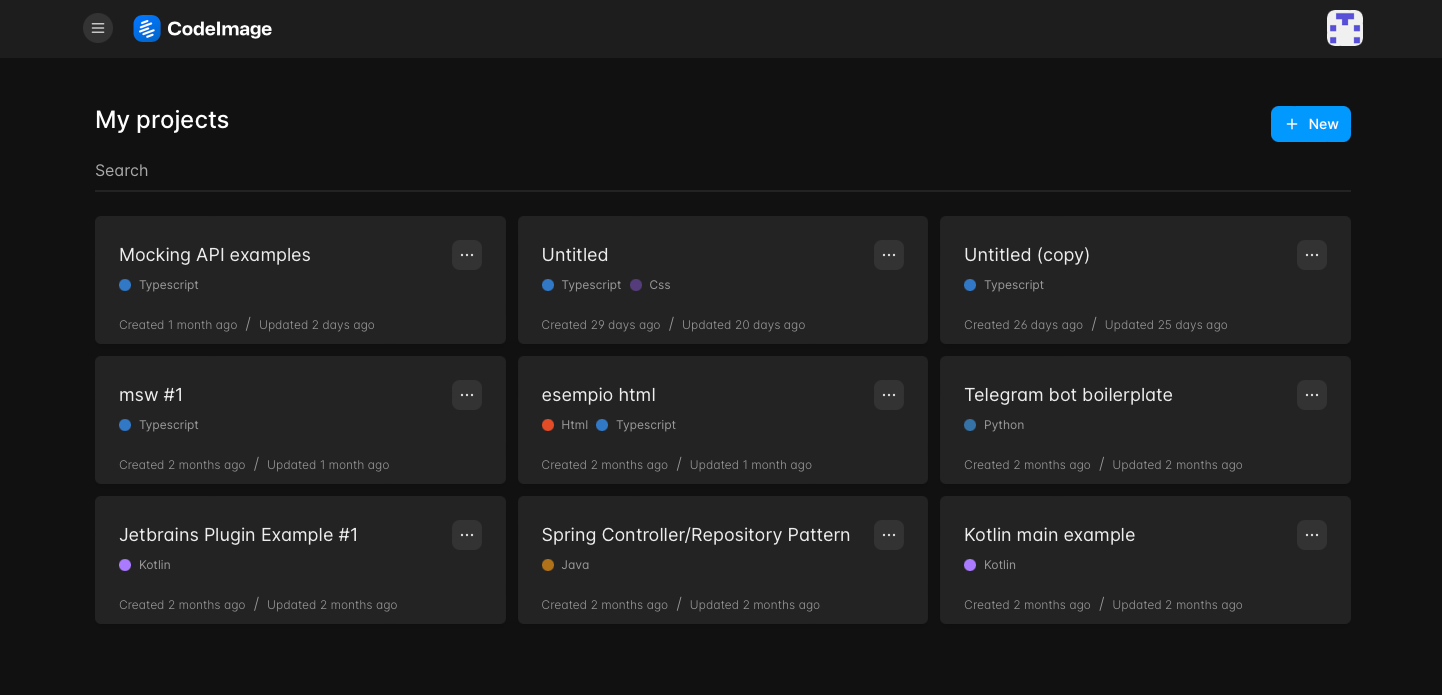 Theme builder
Create your own custom theme for CodeImage and CodeMirror, then share it to everyone.
Embeds
Embeds your snippets everywhere in a SEO-friendly way.
Measure the engagement
Analyze your snippets metrics to understand your followers.
Start now to beautify your snippets
with 20+ custom themes and much more...

CodeImage is an open source project, which is available entirely on Github.

Contributors can help fix bugs and implement new features in CodeImage.

Become a contributor →

<!!$/e0-0-0-0-0-0-0-0-0-1-0-0-0-0-0>